Campaign
Ads


This ad says, that banks have to take the responsibility and not demand back their loans from people who don't have any money. The ad was hanging opposite to the biggest bank of Estonia. They were very upset.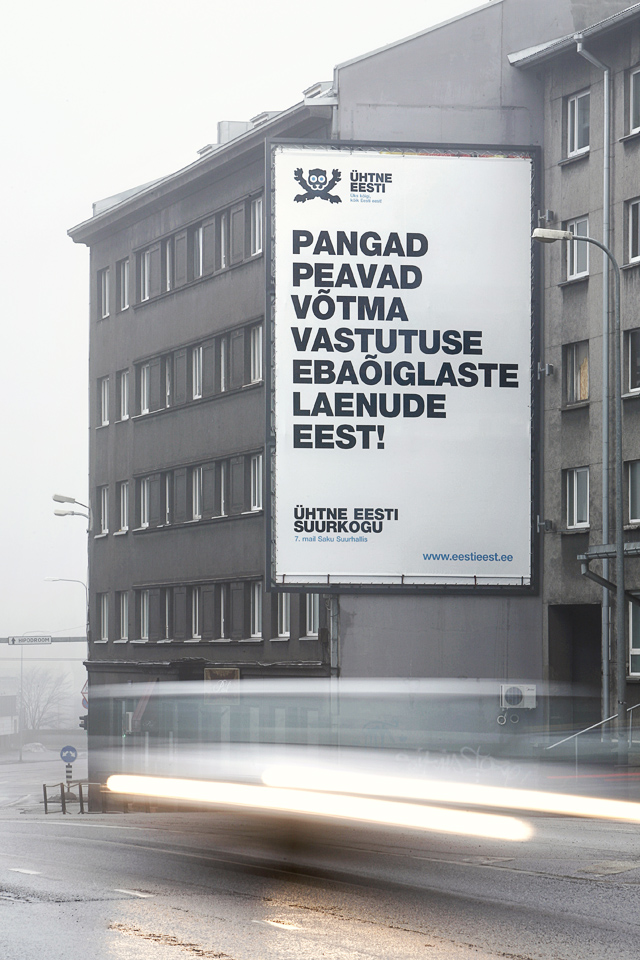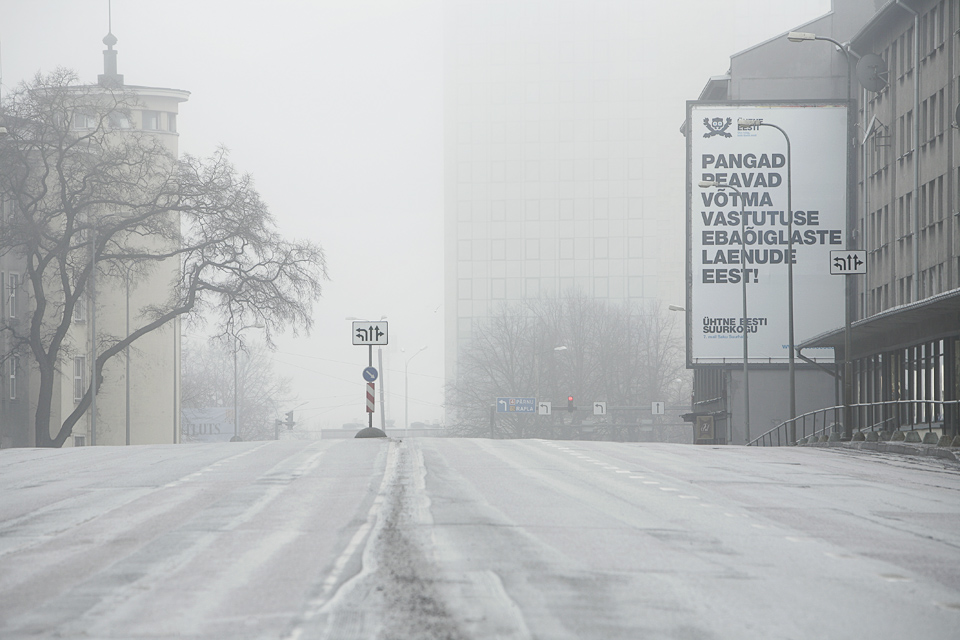 "Who else then? Us!" Damn right.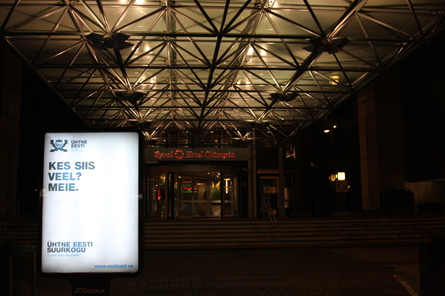 Attacking banks means attacking rich people. Attacking rich people means attacking the elite. This always works!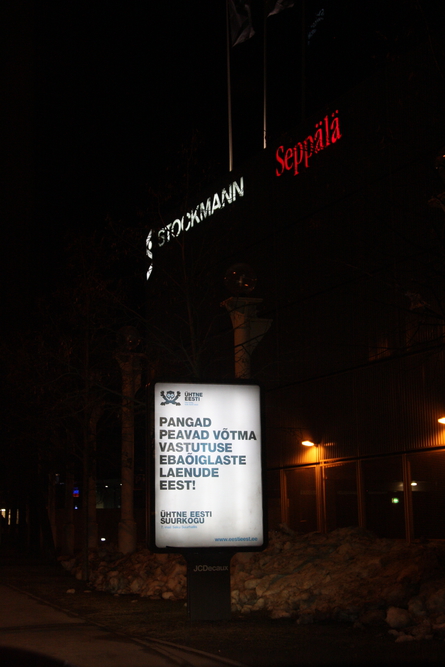 Leader of our youth organization. She's a pop star.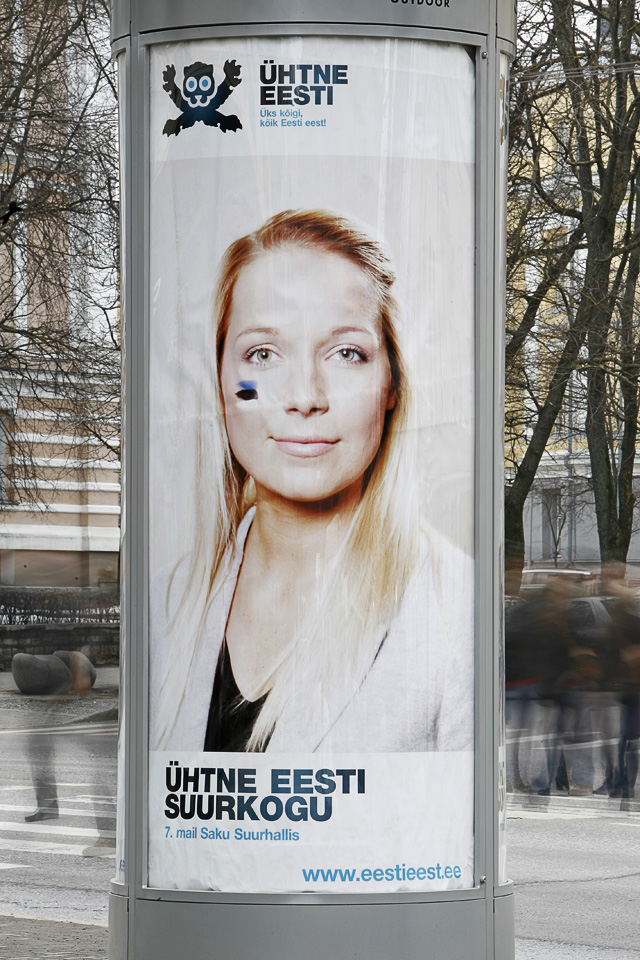 The ad says: "Everybody who will go and live on the countryside, should get 3 ha land for free."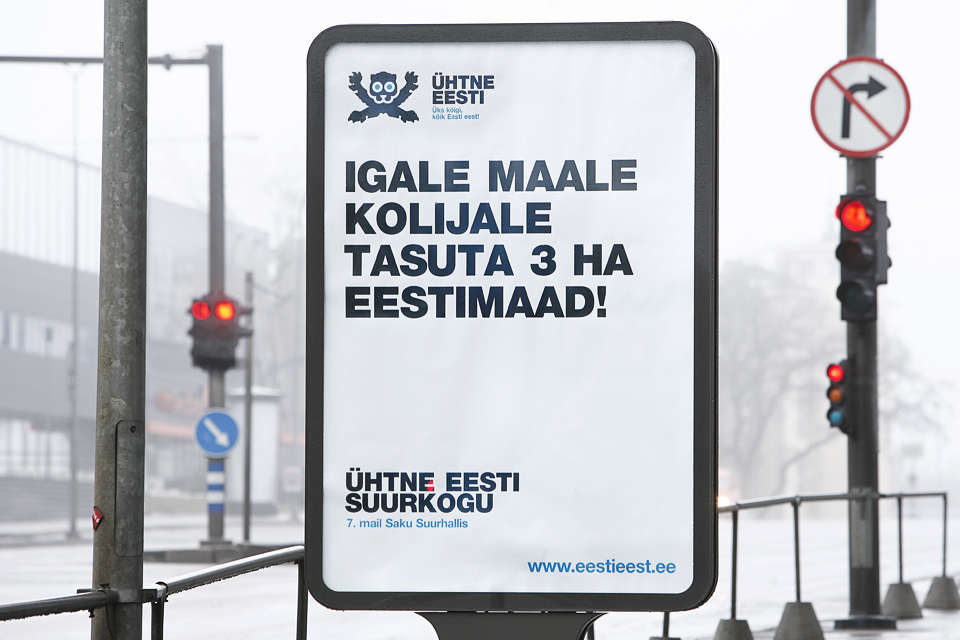 Center of Tallinn.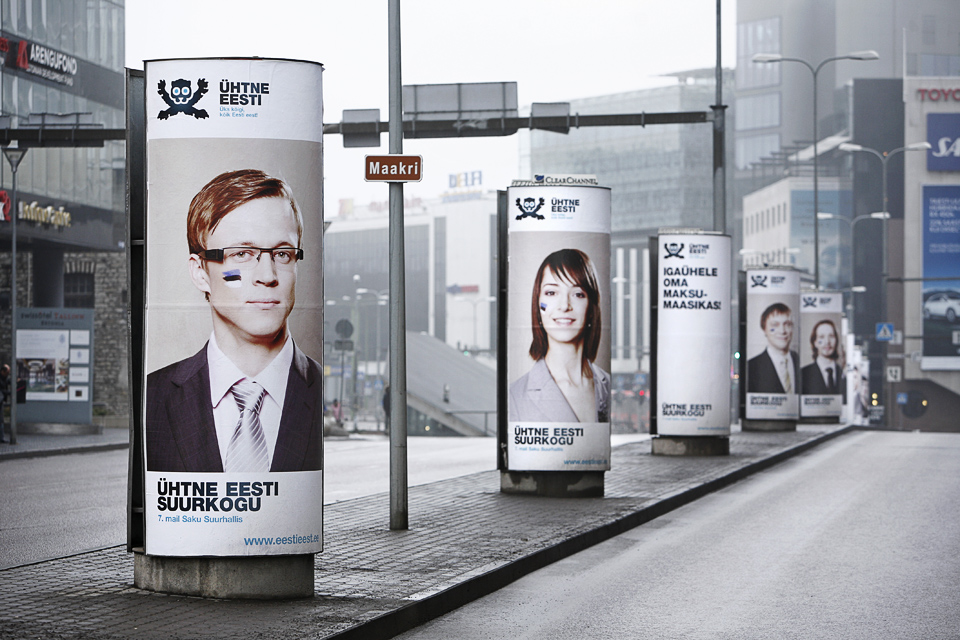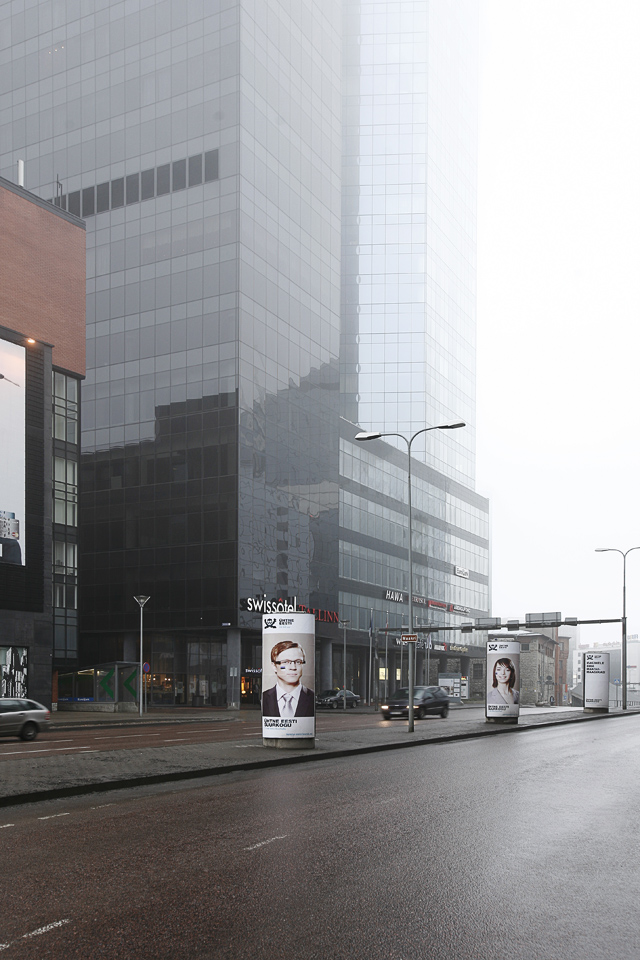 The anthem of "Unified Estonia" (karaoke version)