Convention
One of the key elements in making a party and taking power is the party convention. This is the greatest possibility for you to gain massive media attention plus (as a bonus) you can practice manipulating people live. The defining feature of a party convention are not speeches, but the spectacle. This has to be something extraordinary and you have to invest there all you've got. NB! The spectacle has to be performed for TV cameras above all. Use singers, soldiers, magicians, musicians, dancers, sexy ladies, stand up, circus etc. "Fire and flags" is always a great way how to show your strength. When having a speech, be simple, yet strong. Don't be afraid being fascist, people like that.
Here you can see some photos of the "Unified Estonia" convention. It was held for 10 000 people. Similarities with various mass demonstrations in totlitarian regimes are no coincidence.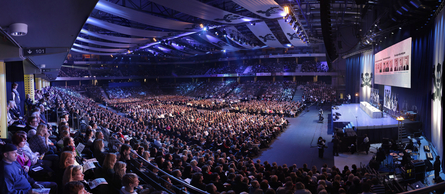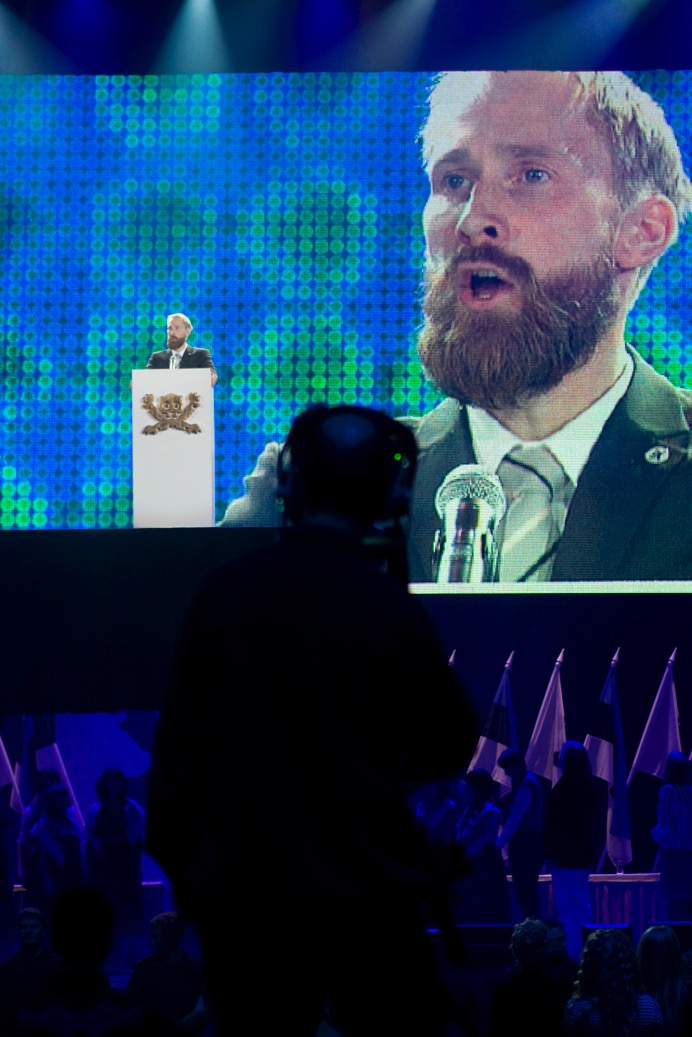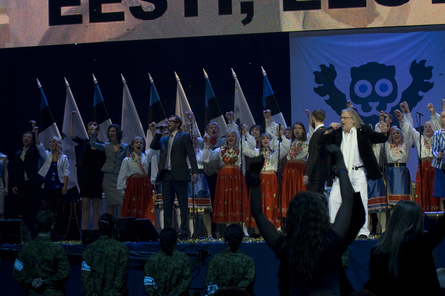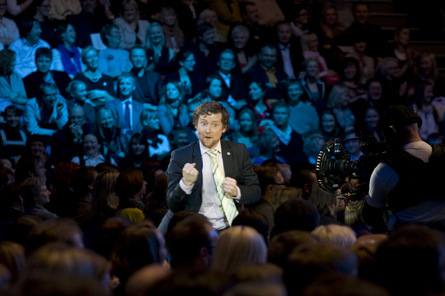 A party convention is not about information. It is about emotions. It is much easier to manipulate with emotional people than with guys, who think. Here some emotions from "Unified Estonia" convention.